The free
unmoderated
user testing tool
for website feedback
Measure how easy or difficult it is for people to use your website or prototype. We'll record a video of your participants screen while they perform the tasks you define, then calculate how well your site performed based on feedback.
Get user insights instantly with youXreaction and an
important UX reading with the youXscore.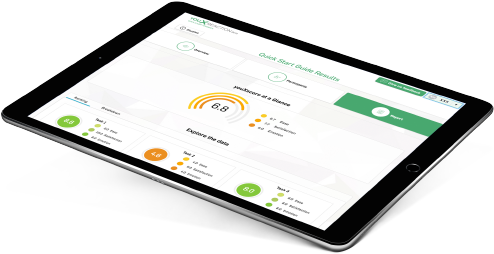 Create an account
and use the tool
Everything you see is free
SIGN UP
HOW
IT WORKS
SET UP STUDY
Create tasks for participants to complete and define any follow-up questions to be answered after the study.
ENTER PARTICIPANTS
A unique link is sent to your participant's inbox. Then we guide them through 2 simple steps to get started.
ANALYZE RESULTS
Watch responses automatically appear on the reporting dashboard in real-time. See your website's overall youXscore, participant recordings, and task by task breakdowns.
Screen and Audio Recording,
To Know Exactly What Happened
Participants explore your website and complete the tasks you set out for them, and we record it all. See what they did and had to say while testing.
Built in Emotion
Tracking for Every Study
Participants self-report emotions and you see how they felt at each recorded moment and the overall emotional journey.
All Responses on One,
Shareable Reporting Page
Each entry is collected in real-time and available on the reporting page. Send the report link to stakeholders and decision makers to share the results.
GET STARTED
youXreaction is a free tool
Create an account and start getting answers today.
SIGN UP